Stickers for everyone and T-shirts for the raffle

A FREE, full day class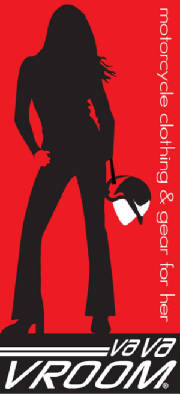 VaVaVroom® is on a mission to offer women motorcyclists of all sizes fashionable, safe riding gear. They believe that women become empowered when they get on a bike, and that this skill infuses women with a sense of identity and freedom that transcends social boundaries.
Look for coupons for all and even a T-shirt give-away.
Heli Modified www.helibars.com
HeliBars® Handlebar Replacement Systems

Heli is supplying stickers, pens, and key fobs for all. We are also able to raffle off Heli Bar hats.
Handlebars and risers give you a better, more comfortable riding position so you can tack on the miles and leave pain in the dust. To learn more - please visit their website.

J & J Motorcycle Safety Course, providing MSF motorcycle training for basic and experienced riders. J & J is now offering the MSF Dirt Bike School in Vermont.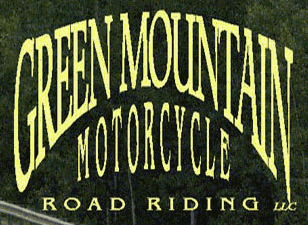 Green Mountain Motorcycle Road Tours
Rhythm of the Road - Road Riding Day Tours

Kevin Barrett and Dave Willette's mission is to provide novice and returning motorcyclists the opportunities to practice and develop life-saving skills through real-world riding experiences.

Helmet Hair Magazine.com is a rapidly-growing quarterly online magazine directly serving the female motorcycle community.

Helmet Hair is a returning supporter of the WRS.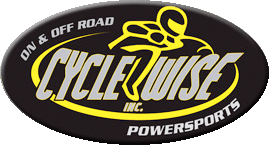 Cyclewise

Vermont's customer oriented powersport dealership since 1997. Honesty integrity and respect for their customers are the three principles upon which they have built their business. In 2005, Cyclewise became a Suzuki Dealership. They recently brought in a full line of Honda Power Equipment (generators, snowblowers, lawn mowers, water pumps, tillers and hand held trimmers) and Kymco scooters.
East Coast Kneedraggers Racing!

Thanks again to our friends at ECK-racing for their support. They have sent T-shirts and sweatshirts for our raffle. We wish our friends at ECK-racing a safe and trophy filled racing season! www.eck-racing.com

Vanson Leathers is back for another year supporting the women of the WRS. www.vansonleathers.com

Judy has two Vanson Race Suits and loves them!