We have a number of sponsorship opportunities for the WRS.   Having your business name associated under one of our sponsor levels shows your support for women's motorcycling.   If you know of a business interested in becoming a WRS sponsor, please have them send an email to
info@womensridingschool.com
Platinum Sponsorship Level - $1,000 and above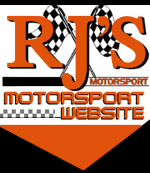 Roger and Joanne of RJ's Motorsport, Nashua, NH, were quick to step-up to the plate and display their generosity and support of women in motorcycling by becoming our very first Platinum Sponsor. Their dedication to female motorcyclists is visible as you walk through the door of their shop and see their expansive women's apparel line. Whether you need a new helmet or want to get your biked checked over before the Women's Riding School, they are truly a first class operation. When you visit, remember to say "Thanks!" to Roger and Joanne on behalf of the WRS.

www.wima.org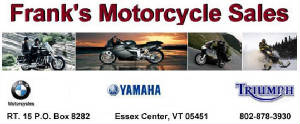 Frank's Motorcycle Sales & Service was a great supporter of our 2006 WRS and has upped the ante for 2007. Once again, Frank's generosity and support of women in motorcycling is clear and we are grateful for their sponsorship. This year, Frank's is donating four scholarships to the WRS. Two will be given away at their upcoming Open House. Take a ride to the shop and you might be one of the lucky winners. Their generosity doesn't stop there, they will also be giving away a special gift to all WRS riders. We'll announce it on May 30th.

Tony has been supporting and promoting women's motorcycling for many years. We invite you to look around his website and if you sign up for one of his track days, tell him Jay and Judy sent you.
______________________________

Women's motorcycle apparel company She-moto carries some of the most beautiful rider wear Team WRS has ever seen. We are grateful for their Gold Sponsorship and encourage our riders visit their incredible web site and support She-moto.
_______________________________


Cliff's has shown us their strong support of women's motorcycling with a very generous Silver sponsorship contribution. If you're in the area, stop by and say the WRS sent you. Check out the new renevations going on at Cliff's - we here there will be a "Women's" section!
NYC's largest motorcycle dealer is planning to contribute some fabulous raffle prizes. Stay tuned to learn more about the prizes and about Cycle Therapy!

Your company could be here.
____________________________________
Below are companies that are generously supporting our 2007 school. We encourage everyone to click the logo links below and visit their websites. Tell them thanks for supporting the WRS.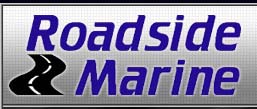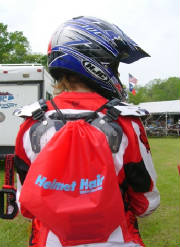 One for each WRS Rider!
Helmet Hair Magazine is a wonderful, informative on-line magazine for women, by women. They have sent us really nice swag bags for each and every WRS Rider. Thanks to Helmet Hair for their generosity! Click the Helmet Hair image and take a look at what they have to offer.
Wilkin's H-D of Barre, VT (now in their 60th year) is back to show their support for the WRS by donating T-shirts and gifts for our raffle. Don't forget to stop in and say "Thank's" to Barbara Wilkin's and John Lyon's for their continued support of women in motorcycling.

We are lucky enough to have three Freedome hats to raffle off at this years WRS. We hear from one of our own WRS "frequent flyers", that Freedome hats are a great way to cover up Helmet Hair and still look chique! Their hats are colorful and unique and Freedome is a women owned business. Check out their cool website by clicking on their logo.
Thanks to Joe Rocket - supplier of motorcycle riding gear and thinking of women in their designs.

Thanks to HJC - supplier of DOT/Snell approved full-face helmets. The ones we like

to see you all wearing!

Thanks to Power Trip - supplier of

the "cruiser look" and vintage style

gear that riders crave!





One of our very own students is offering up a wonderful raffle prize from her women owned business. Please be sure to check the Isis web site and visit a store near you that carries their fine apparel - or - shop on-line. Thanks Poppy!
| | | |
| --- | --- | --- |
| | | |
| Your motorcycle body work can become your canvas and our expertise will make it a reality. Please check out our friends at Peach Pit. |   |   |
|   |   |   |